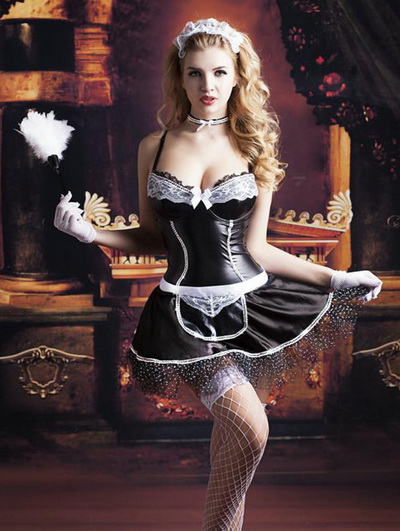 "SM Baby" is another category of Sugar Baby that is very popular with our Sugar Daddies. It has only one requirement for applicants: to like or at least accept SM (Sadomasochism). "SM Baby" has relatively low requirements on applicants' age (over 18) and appearance. Only 15 percent of our applicants choose this category, which gives willing ladies a great opportunity.
The number of "SM Babies" is relatively small. Because of market supply and demand, they have become a valued and coveted resource in this market. Girls who want to enter a sponsored relationship as soon as possible should apply for it because it usually provides quick results. In addition, applicants for "Beauty Baby" can also apply for "SM Baby" at the same time if they want to open an additional track to increase opportunities, and truly beautiful slaves can make considerable money for their time.
SM (Sadomasochism) is a role-playing adult game in which men and women each play a role. The dominant person is called the S (for sadist) or Master/Mistress, and the submissive person is called the M (for masochist) or slave. These kinds of games are also called Bondage, Discipline, Sadism & Masochism, or BDSM. When you play SM there is no lasting harm to the body, but there can be some short term pain when you get a spanking or some other types of play. Compared with ordinary Sugar Daddies, the gentlemen who like SM are usually more gentle, polite and generous.
Most SM Babies will join Sugar Daddy Club as slaves, playing a submissive role when they meet a Sugar Daddy. You don't need any experience or skill for this, as many Sugar Daddies are happy to teach you the games they like to play. There is not as much demand for Mistress SM Babies, but we do have interested clients. We do recommend you have an interest in SM or some experience if you want to be a Mistress, but there are still a number of gentlemen who are willing to teach you the role.
When applying to be an "SM Baby", applicants should tell the Sugar Daddy Club the role they want to play, their requirements for Sugar Daddies, and the expected you are seeking; then the club will match and introduce suitable Sugar Daddies for you.